April 19th, 2016 we had the pleasure to welcome in our new premises representatives of 7 European companies interested in the distribution of our new VSHOOTER VBS1T.
After a half a day during which we discussed the fundamentals of vibration analysis, the afternoon was devoted to the presentation in preview of the VSHOOTER VBS1T.
At the end of the day all participants were delighted by this new SYNERGYS TECHNOLOGIES innovation and wished to sign a distribution contract for their country.
Which was done.
CONGRATULATION to our first international VSHOOTER distributors !!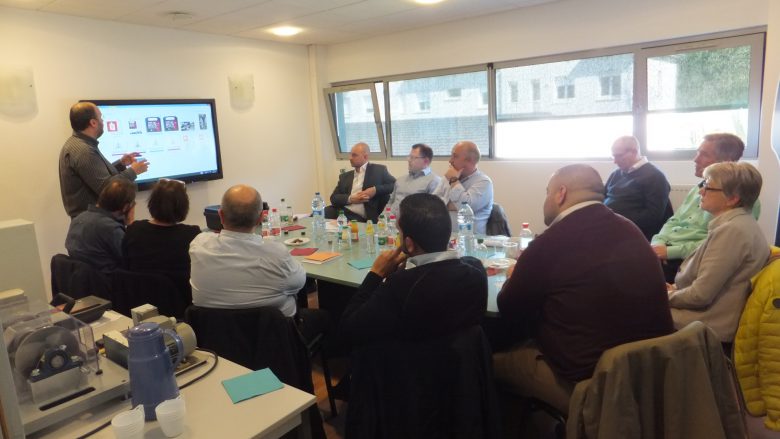 | | |
| --- | --- |
| GERMANY | HILGER u KERN |
| BELGIUM | A MEASURE |
| SPAIN | GIMATEG, Gestion Maquinaria Tecnica |
| UK&IRELAND | LOGIS TECH |
| SWEDEN | AVENTURE |
| POLAND | P.T. SIGNAL |
| MAROCO | ORBITE MAINTENANCE |